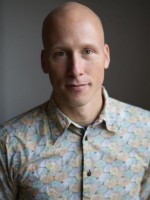 Gabriel Facchini.
I am a BACP registered psychodynamic therapist and counsellor practicing in Canterbury and providing therapy in-person, online via Zoom and by telephone.
My consulting rooms are places where difficult feelings and issues can be thought about in confidence and with empathy. Working to support you in addressing difficult or painful issues from your past and present. While I believe many of the problems we face arise from external factors, I am influenced by psychoanalysis, and believe that unconscious processes often sabotage our best intentions and undermine our conscious goals and principles. By listening to what is going on beneath the surface, and through the experience of being together, I aim to gently bring to light what gets in the way of you reaching your full potential.
My clinical experience started at London's longest serving counselling provider- Highgate Counselling Centre where I became a staff counsellor. I have taught counselling at The City Literary Institute, Holborn. I have also facilitated personal development groups for certificate and diploma students. Alongside running a private practice, I train Foreign and Commonwealth Office staff to assist British Nationals in crisis situations. I adhere to the BACP (British Association of Counselling & Psychotherapy) Ethical Framework.
All enquiries will be responded to promptly. All communication is confidential.
Training and qualifications
BACP Accredited Diploma in Psychotherapy and Counselling, the Manor House Centre for Psychotherapy and Counselling (MHCPC), London.